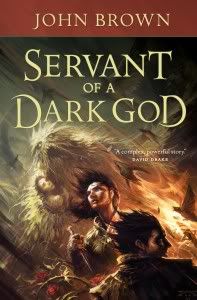 BLURB: There are three vitalities—the body, the soul, and the Fire which brings the other two to life. Young Talen lives in a world where a person's Fire can be harvested, or stolen, and used by another to work powerful magics. The great Divines protect the people from those who would rob them of their Fire. But the Divine that protects the clans of Talen's land disappears.
All think he is lost, but he is not lost—he was harvested. His Fire and soul were put into a body of grass and stone and turned into a servant of something far more powerful. Something sinister. Something that ranches humans for the flesh of their souls. A being of awesome power has emerged to take back the human herds that are rightfully hers. Her first order of business is to secure the one she selected many years ago to be her overseer. The one that happens to be Talen.
Trapped in a web of lies and ancient secrets, Talen must struggle against family and foe to identify his true enemy before he's transformed . . . into the very lord of the human harvest.
For an Excerpt, check out John's website:
johndbrown.com